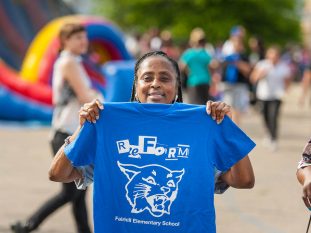 Closing out reForm with Fun Day 2.0
What a day! On May 20th, 2016, former Fairhill students, teachers, and community members gathered for Fun Day 2.0 to reunite, reflect, and advocate. The celebration marked the closure of reForm's two years of programming and exhibition. Photos below by Bryan Karl Lathrop.
Thank you to everyone who can out to celebrate this special day with us.