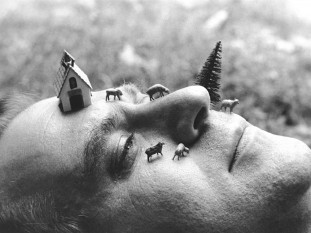 PAST EVENT: Luis Camnitzer at reForm
6:00pm
Thursday, 4/7/16
reForm invites you to a conversation with artist and writer Luis Camnitzer
Wednesday, April 7th, 2016, 6:00PM.
reForm exhibition, Rm. B85
Tyler School of Art
2001 N. 13th St,
Philadelphia, PA 19122
This event is free. Please arrive early, as seating is limited.
Luis Camnitzer is a German-born Uruguayan artist and writer who moved to New York in 1964. He was at the vanguard of 1960s Conceptualism, working primarily in printmaking, sculpture, and installations. Camnitzer's artwork explores subjects such as social injustice, repression, and institutional critique. His humorous, biting, and often politically charged use of language as art medium has distinguished his practice for over four decades.
This event is part of programming for reForm, a project by Pepón Osorio which responds to the 2013 budget-related closure of Fairhill School in North Philadelphia. Created in collaboration with former Fairhill students, families, and teachers, and Temple Contemporary.
Major support for reForm has been provided by The Pew Center for Arts & Heritage, with additional support from the Surdna Foundation.
For info: info@reForm-Project.org, (267) 587-6580
Image: Luis Camnitzer, Landscape as an Attitude, 1979. Vintage silver gelatin print, 9.5 x 13.1 in. Courtesy Alexander Gray Associates, New York. © 2016 Luis Camnitzer / Artists Rights Society (ARS), New York.